Canyoning in Réunion Island
Reunion island really is one of the best place in the world to practice canyoning
This splendid island count at least one hundred different canyons spread all around the territory
We, CiméO Nature made the choice to focus on a few canyoning trip that we find the most interesting
We have chosen the funniest, and the most accessible canyon in here. If you are a total beginner, or an expert adventurer in holiday without his gear, we will guide you in this amazing playground
Here are the best trip in Réunion Island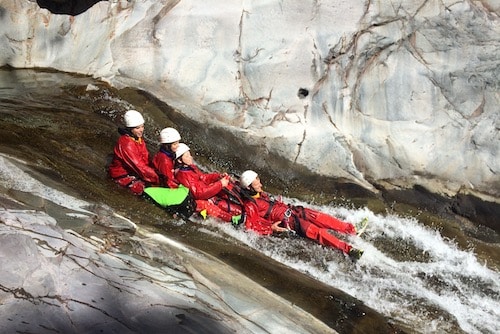 Trou Blanc
The funniest trip of the island ! A very aquatic canyon with a lot of waterslides in an amazing mineral landscape
from 12 y/o
80€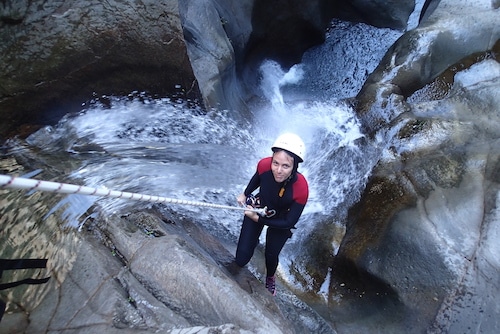 Fleur jaune
Certainly the most iconic canyon in the island ! 7 abseils from 18m to 55m ! 
from 12 y/o
75€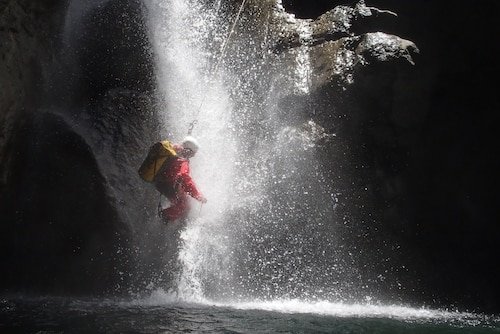 Bras rouge
One of the best canyon in Cilaos. Bras rouge offers jumps, slides, abseil and an beautiful landscape 
from 12 y/o
70€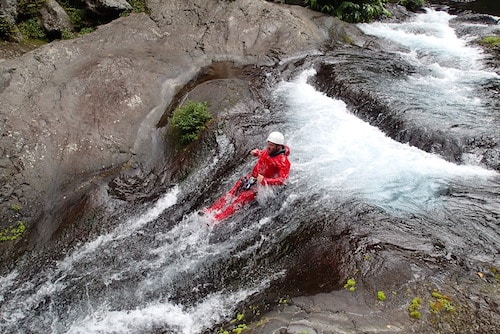 Langevin
The best trip for the family. Langevin is the perfect canyon for beginners with everything canyoning can offer : Ziplines, jumps, waterslides, caves and abseil.
From 6 y/o
65€
CiméO Nature in a nutshell 
Free HD pictures
Tea, coffee and regional snacks offer during the trip
Neoprene wetsuits cleansed after each trip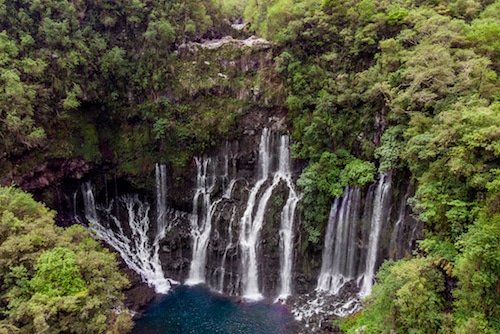 Grand Galet
Grand Galet is the most adventurous trip we offer. You are going to abseil the famous waterfall of Langevin river, 85m ! The choice of the adrenaline junkies !
From 16 y/o
100€
Schedule and online booking
You can book online your canyoning trip via our booking plateforme down below
If you don't find a trip that suits your schedule you can open a new slot
To open a new slot, ask us to open a slot with the form down below with all the information requiered
To open a new slot, you can make an online booking request if you fill all the informations requested